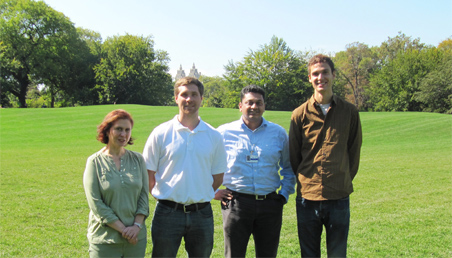 Group Photo Summer 2014
A nice day to have a group photo in Central Park with some iconic building scenery! Left to right.Emily, Marc, Harish, Mehdi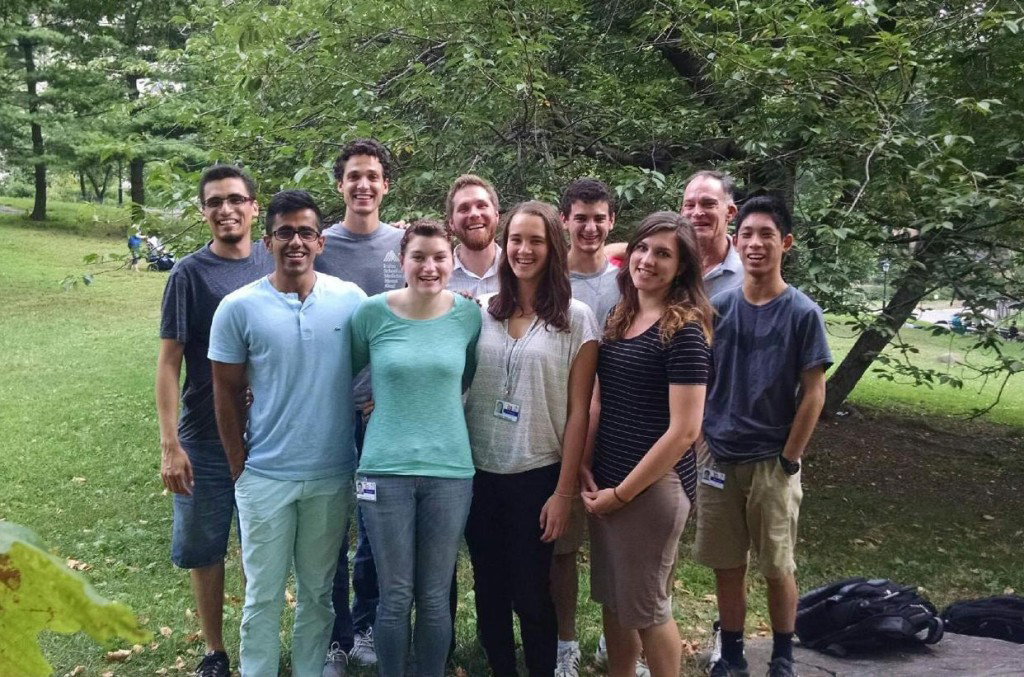 Lab Lunch in Central Park July 2015
It was the last day for a summer high school student Bekka Breithaupt, so we all went to have a good bye lunch in the park. Good luck Bekka! Thanks for getting our lab reorganized! Back row: Alan, Mehdi, Marc, Matthew, Rick. Front Row: Suliaman, Bekka, Adriana, Hadassa, Jeffrey
The Lab at the 2015 Great Jack O'Lantern Blaze
Hadassa, Greg, Mehdi, Anne Marie, Luis, Alan
Showing Off Those Muscles May 2016
Left to Right: Rick, DeAnalisa, Mehdi, Hadassa, Marc, Greg, Anne Marie, Luis, Alan
Holding up Mehdi May 2016
Rick, DeAnalisa, Marc, Hadassa, Greg, Anne Marie, Luis, Mehdi, Alan by a fountain in Central Park
Lab Laser Tag August 2016
Back Row: Hadassa, Alex, Luis, Greg, Anne Marie, DeAnalisa, Mehdi. Front Row: Marc, Alan
The Lab Volleyball Team Fall 2016
Luis, DeAnalisa, Anne Marie, Marc, and Alan celebrating after a game during the inaugural volleyball season for the Sinai Setters.
The Lab Successfully Made it out of an Escape Room! December 2016
Luis, Rick, Hadassa, Mehdi, Anne Marie, Lisa (Marc's wife), Marc, and Greg solved the puzzles to escape the asylum room in 35 minutes!
The Lab Meets a Celebrity in Harlem December 2016
Rick, Marc, Luis, Anne Marie, Greg, and Mehdi hanging out with Gabriel Iglesias.
Lab group shot in spring 2018
Hanging out at the tiger statue in front of Clemson Stadium also known as "Death Valley".
Orrod, Deepraj, Michael, Ian, Marc, Jesse, Caitlin, Charles, and Jake
NYC crew visits Clemson Fall 2018
Anne Marie, Stephanie, and Alan
Lab goes to Sweet Retreat Fall 2018
Chad, Marc, Jesse, and Ann Marie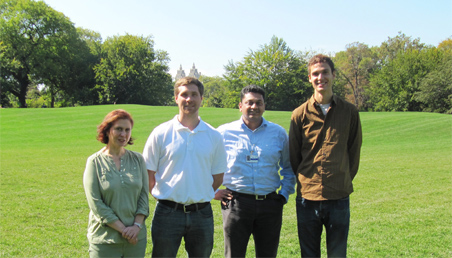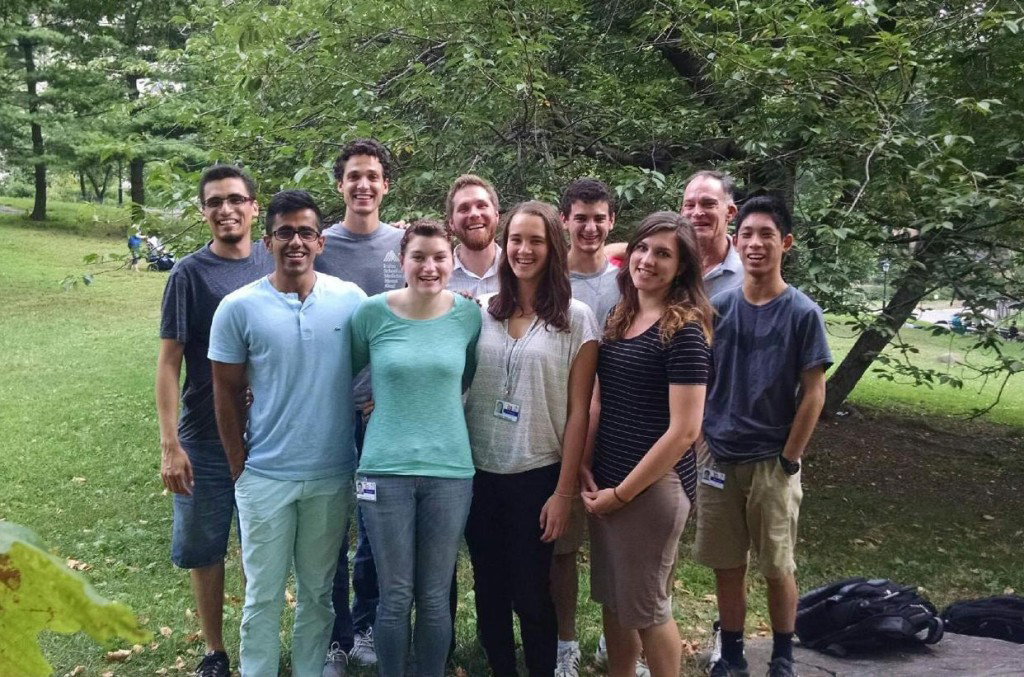 Beautiful Mistakes
All of us in research have made mistakes (we are human after all!). Sometimes those mistakes surprisingly end up aesthetically pleasing. We wanted to share some of our "beautiful mistakes".